Sat 16/16/12

Christian Lacroix high heeled sandal - on sale!
Wow I love these - available on sale at Yoox for £255 down from £400. Still a fair chunk of cash for a summer sandal I know, but they are really beautiful.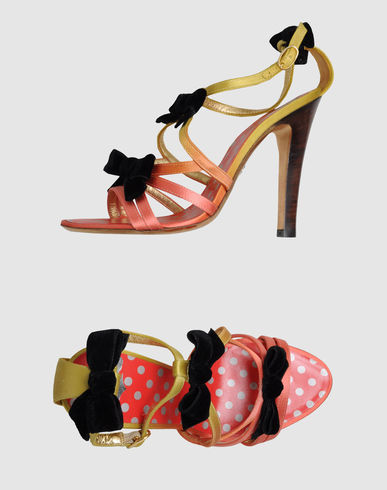 I think it's the spotty footbed that does it!
Visit the Yoox website to buy them now if you would like to add them to your collection!